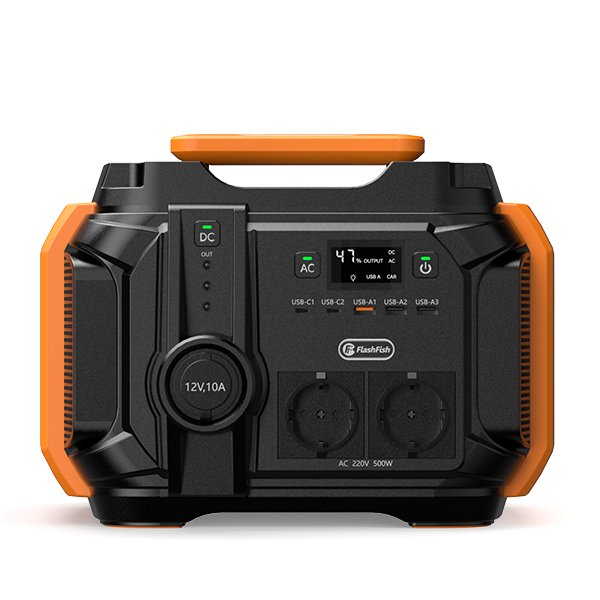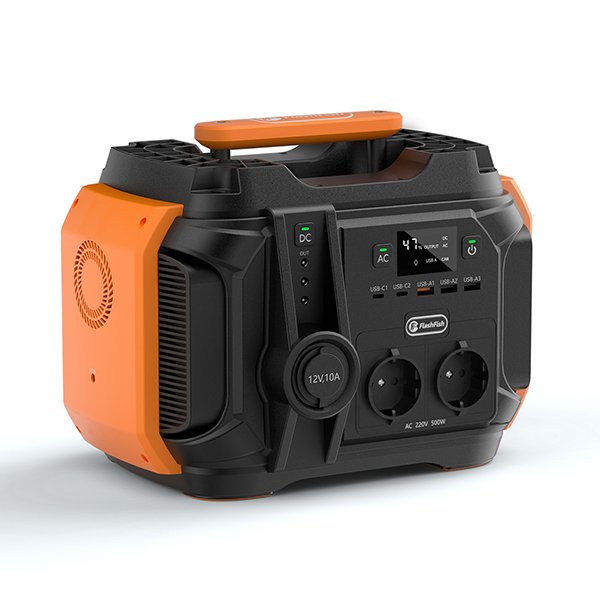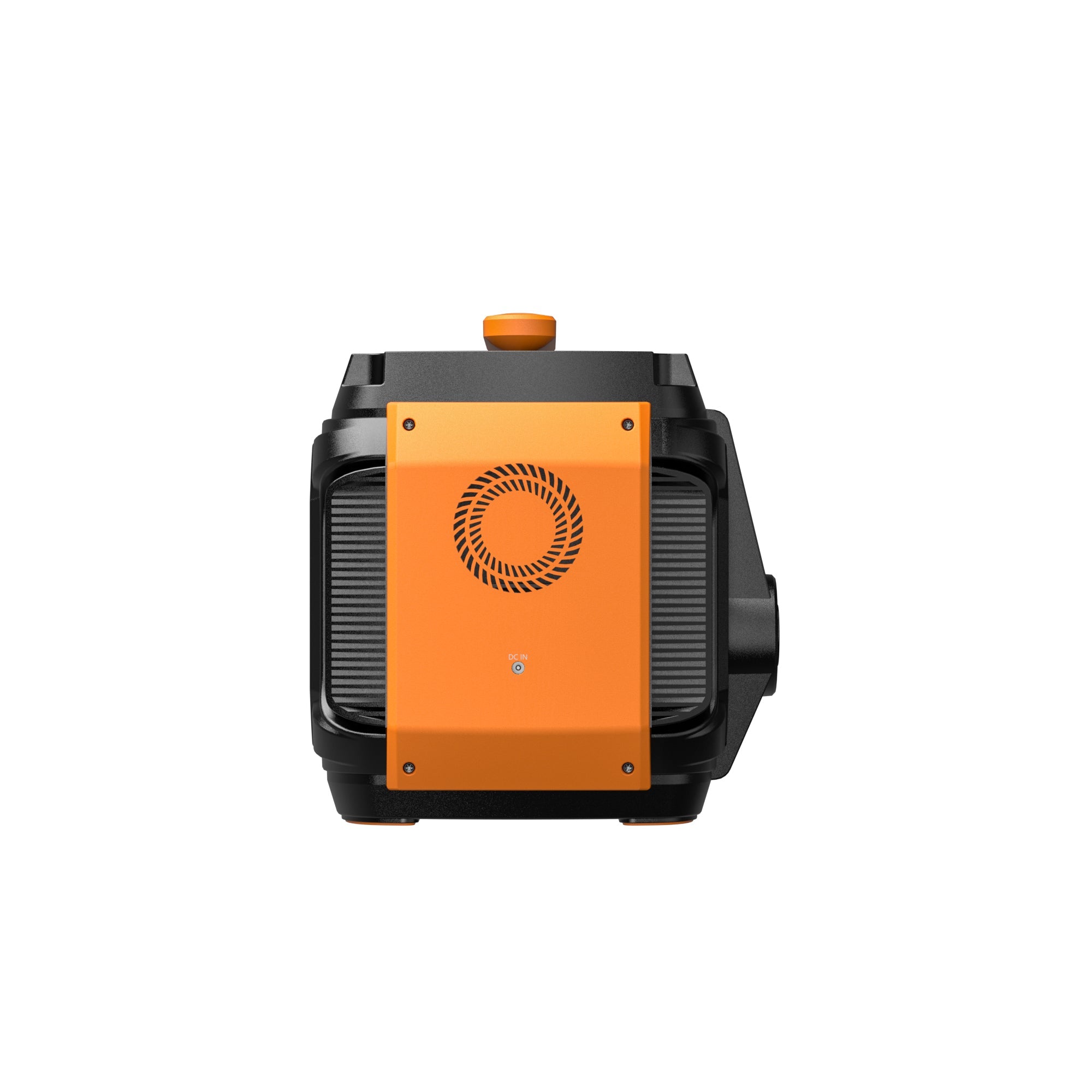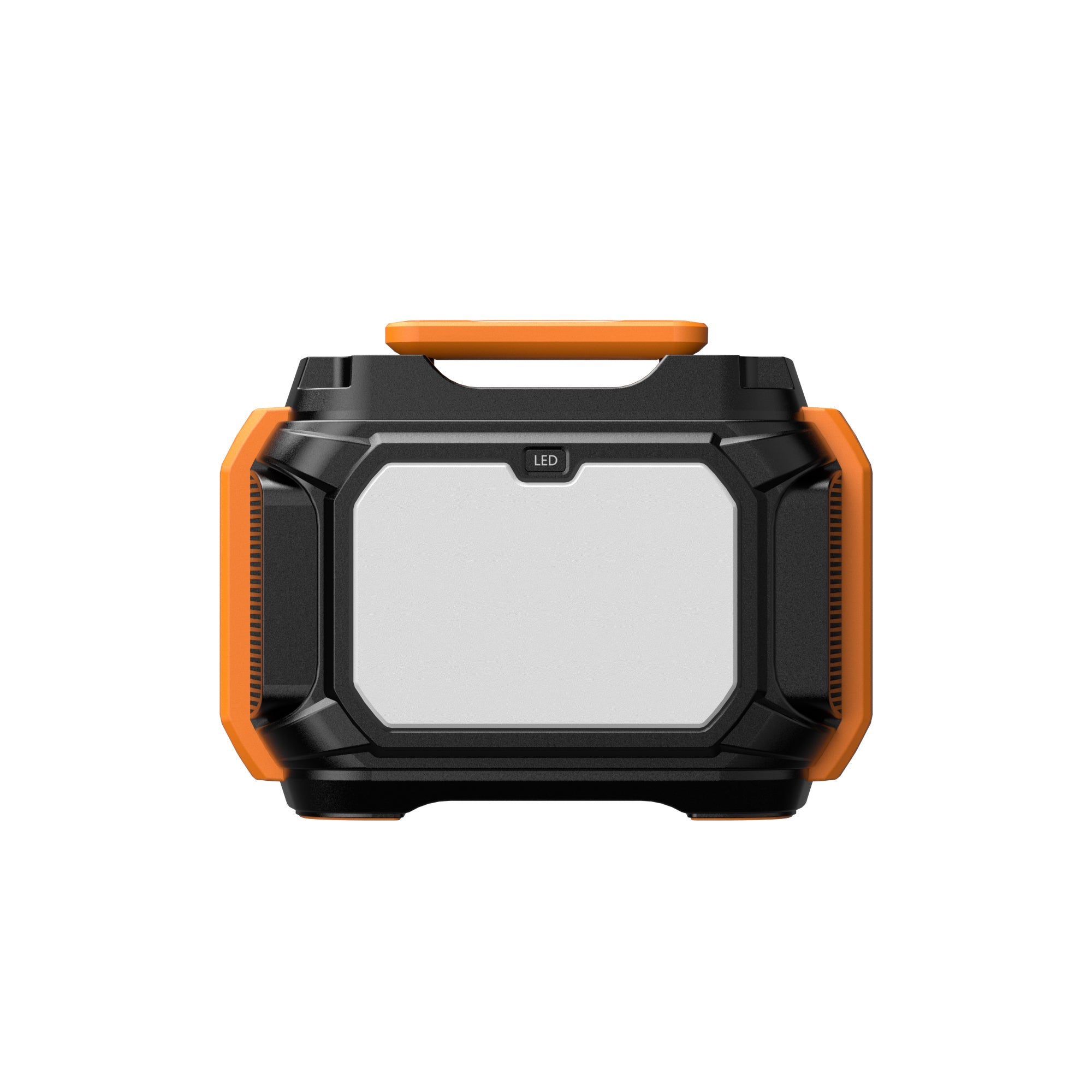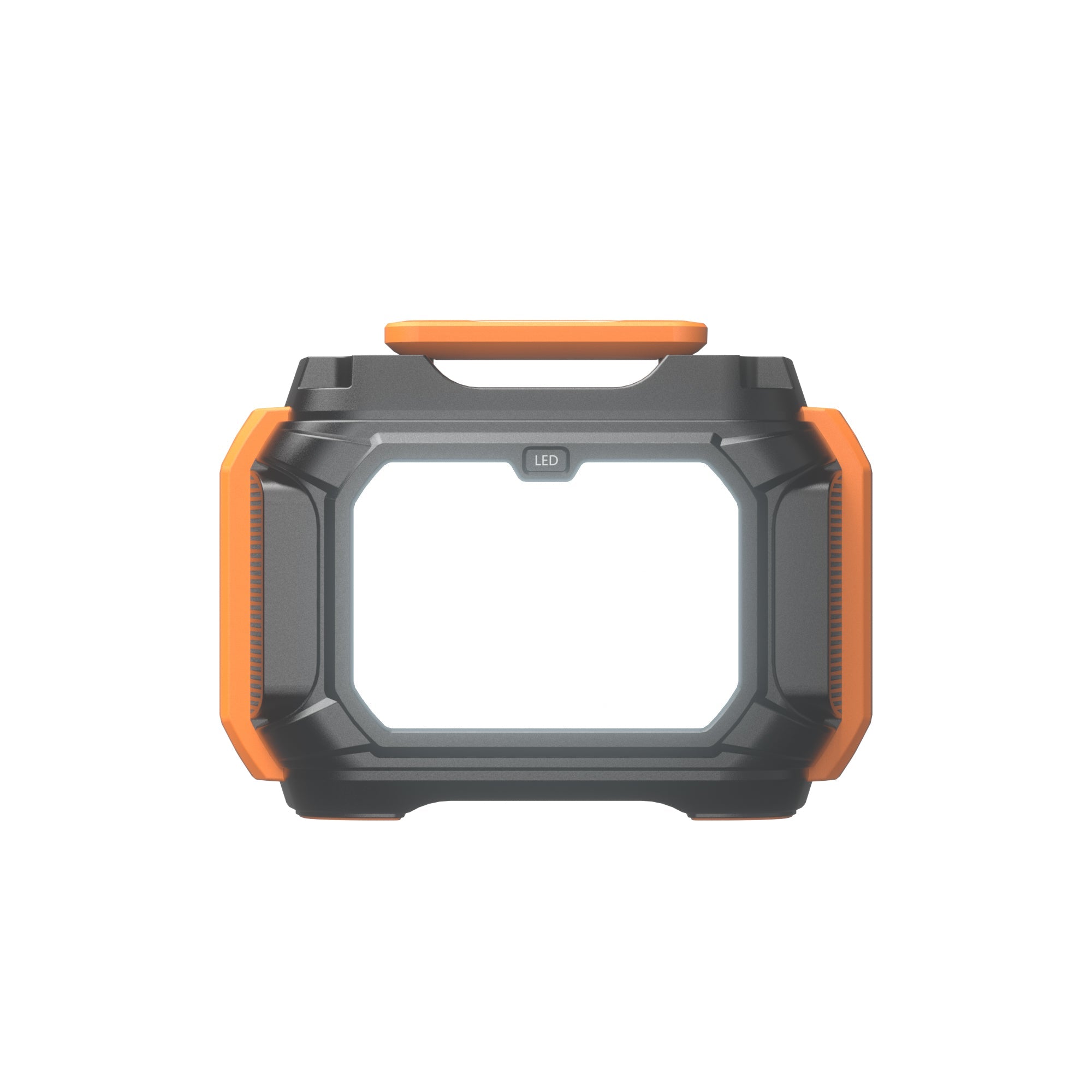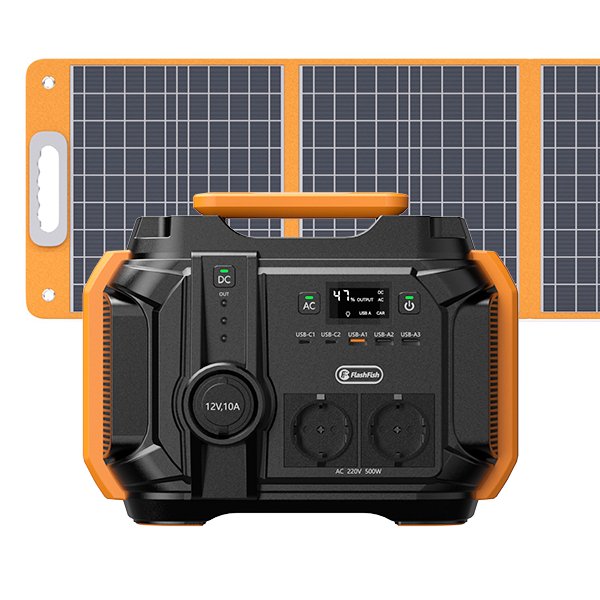 FlashFish A501 Portable Power Station | 500W 540Wh
---
Free Shipping in 3-7 Days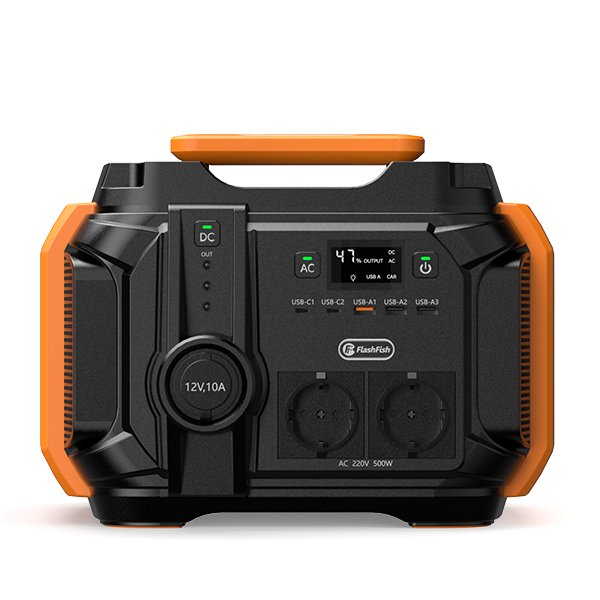 Product Specification
200W AC Pure Sine Wave Inverter (250W surge);
151Wh, 40800 mAh Capacity;
3 Ways to Recharge (Wall/Solar/Car);
BMS Multiple Protection
Lightweight and Portable Design
2×QC3.0 Quick Charge USB Outputs
800+ charge cycles, long battery life
EU Sockets by default
Download Manual
Dimensions
8.2x4.3x6.2in(208x110x158mm)
120,000+ Users
Trusted by 120,000+ Users Worldwide
In the past two years, E200 has been popular in North America, Europe, South East Asia, Japan, South Africa etc, with lavish praise from customers worldwide.
6+ Advantages
Flashfish E200 Featured Summary
200W 丨 151Wh
Multiple Charging Outputs Provide More Options
Flashfish E200 power station features with AC/ DC/ USB OUTPUTS: 230V AC output (200W), 2 DC output, 2 QC 3.0 quick charge USB port and 1 USB ports (2.4A auto). Power your smartphone, tablet, laptop, camera, light, drones, fans, in-car appliances, CPAP machine and more at anytime.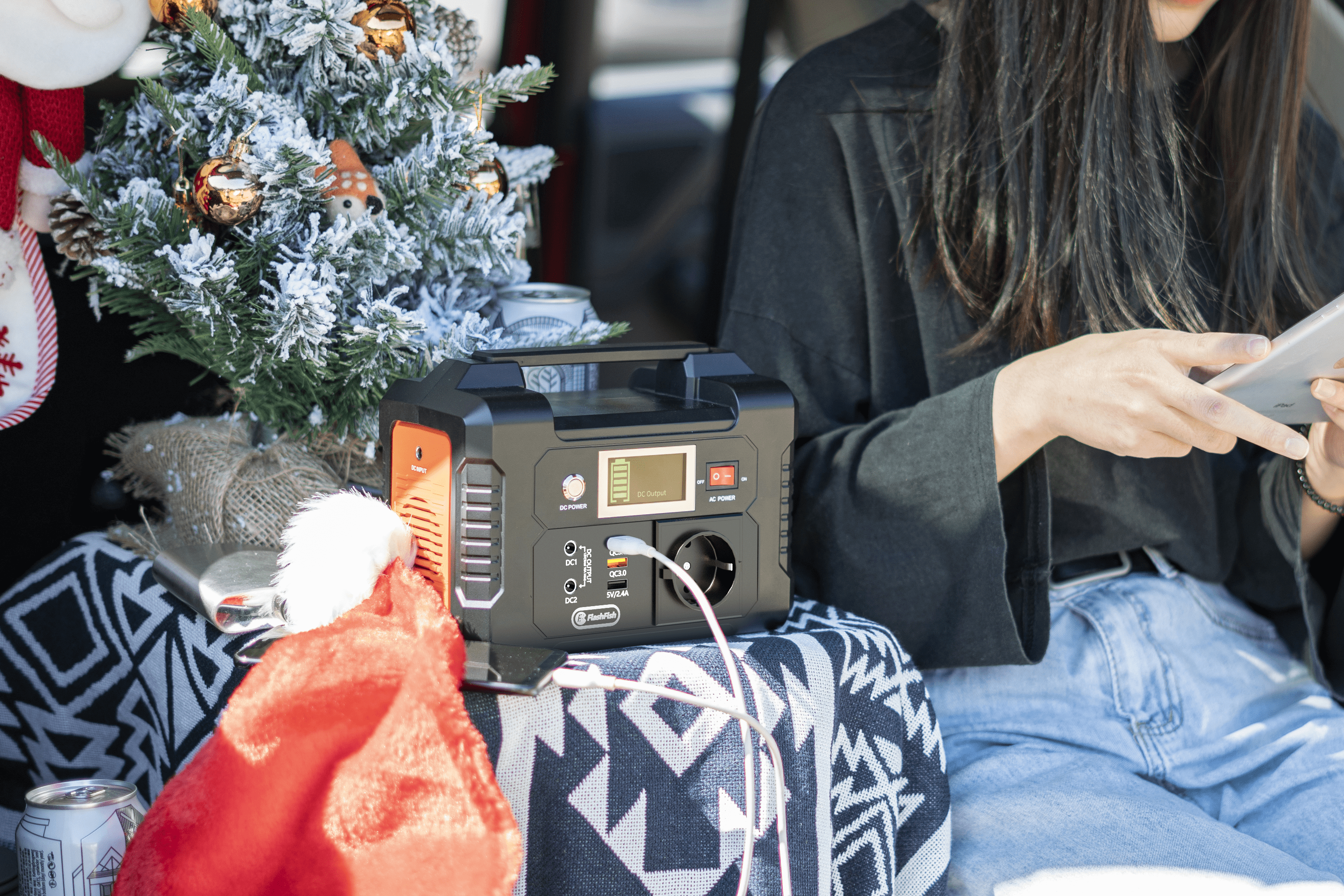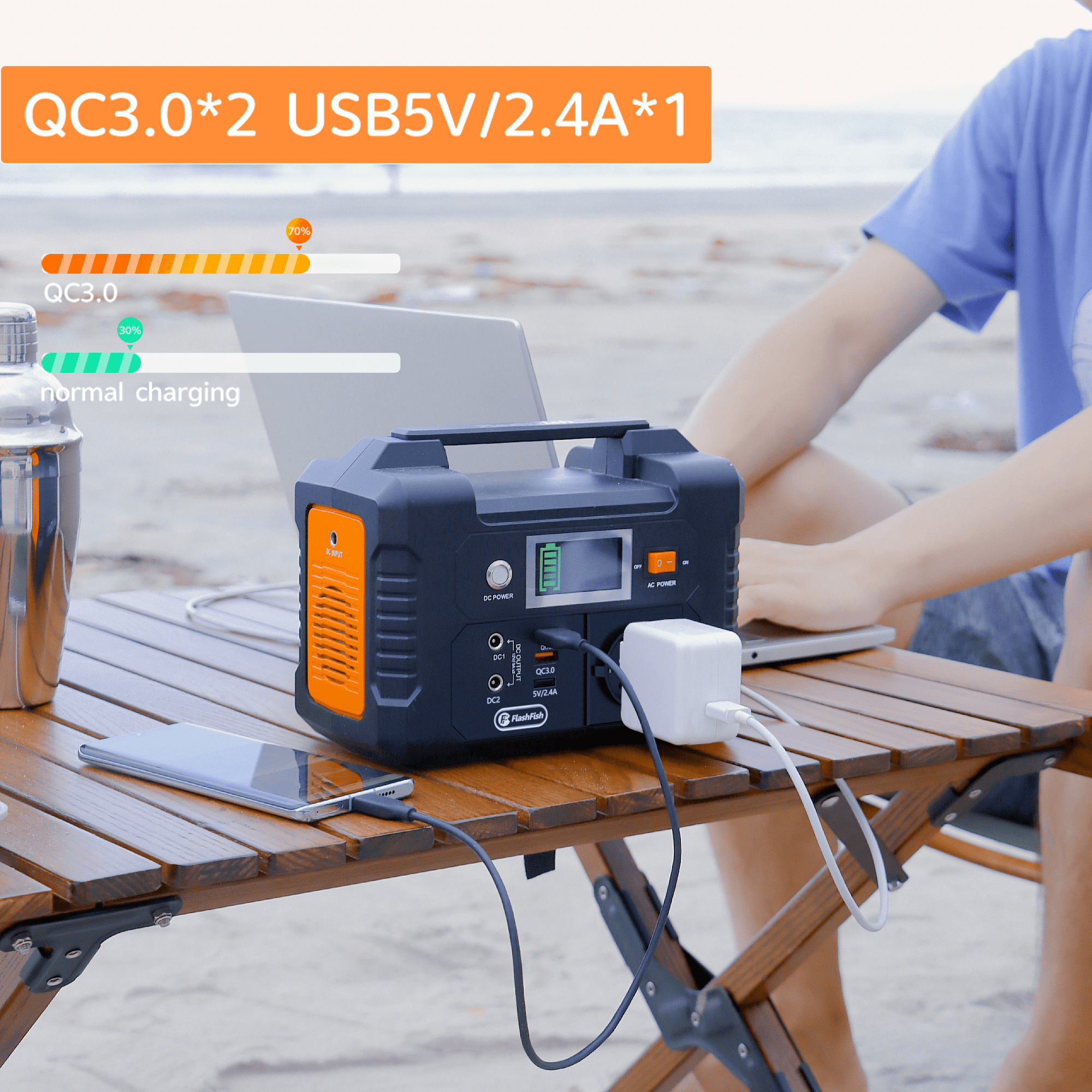 Quik Charge
2×QC3.0 USB Port 18W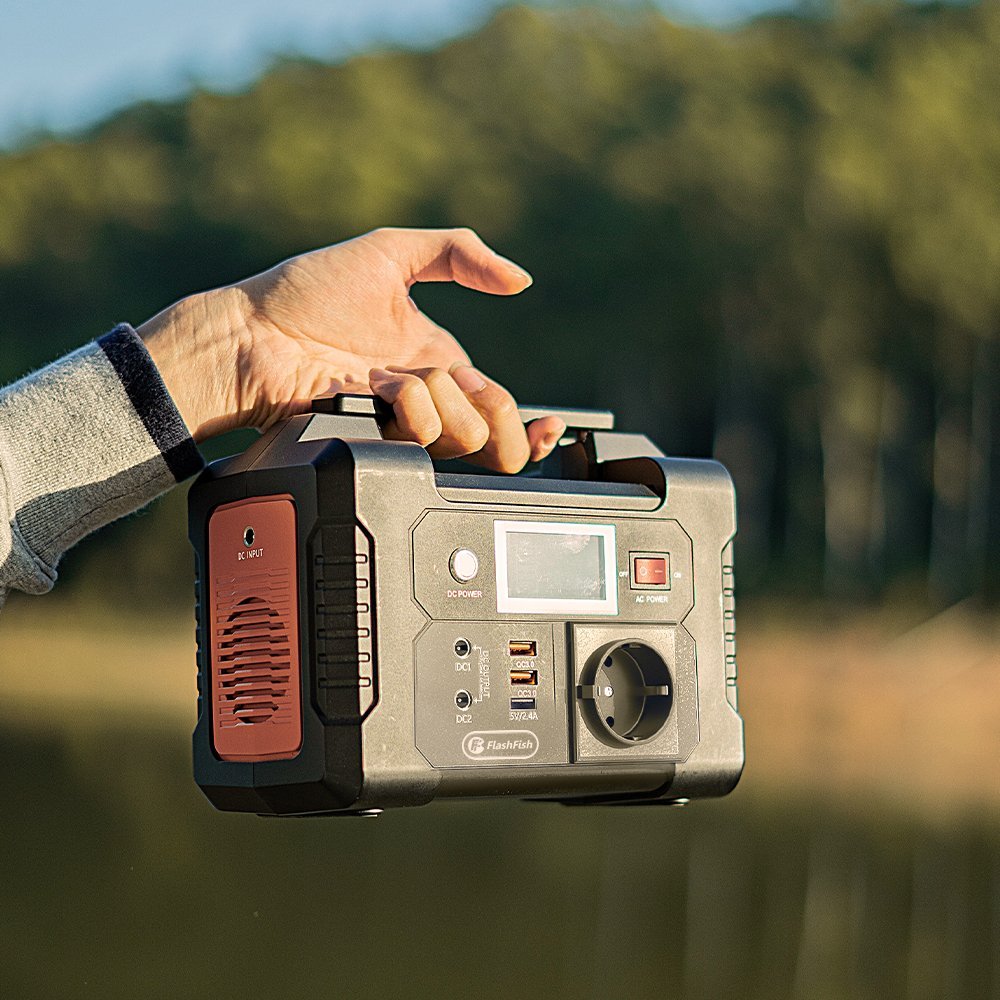 Only 2.55kg
Handy Power Source
With a weight of 2.55kg and soft handle, you can easily put the power station in your backpack or car, take to everywhere need power.
Premium BMS protection
All-Round Safety
E200 power station provides all-round protection to protect you against overcurrent, overvoltage, and over-temperature, ensuring the safety of you and your devices. Flashfish comes with 2 years of warranty that offers extra peace of mind to the buyer.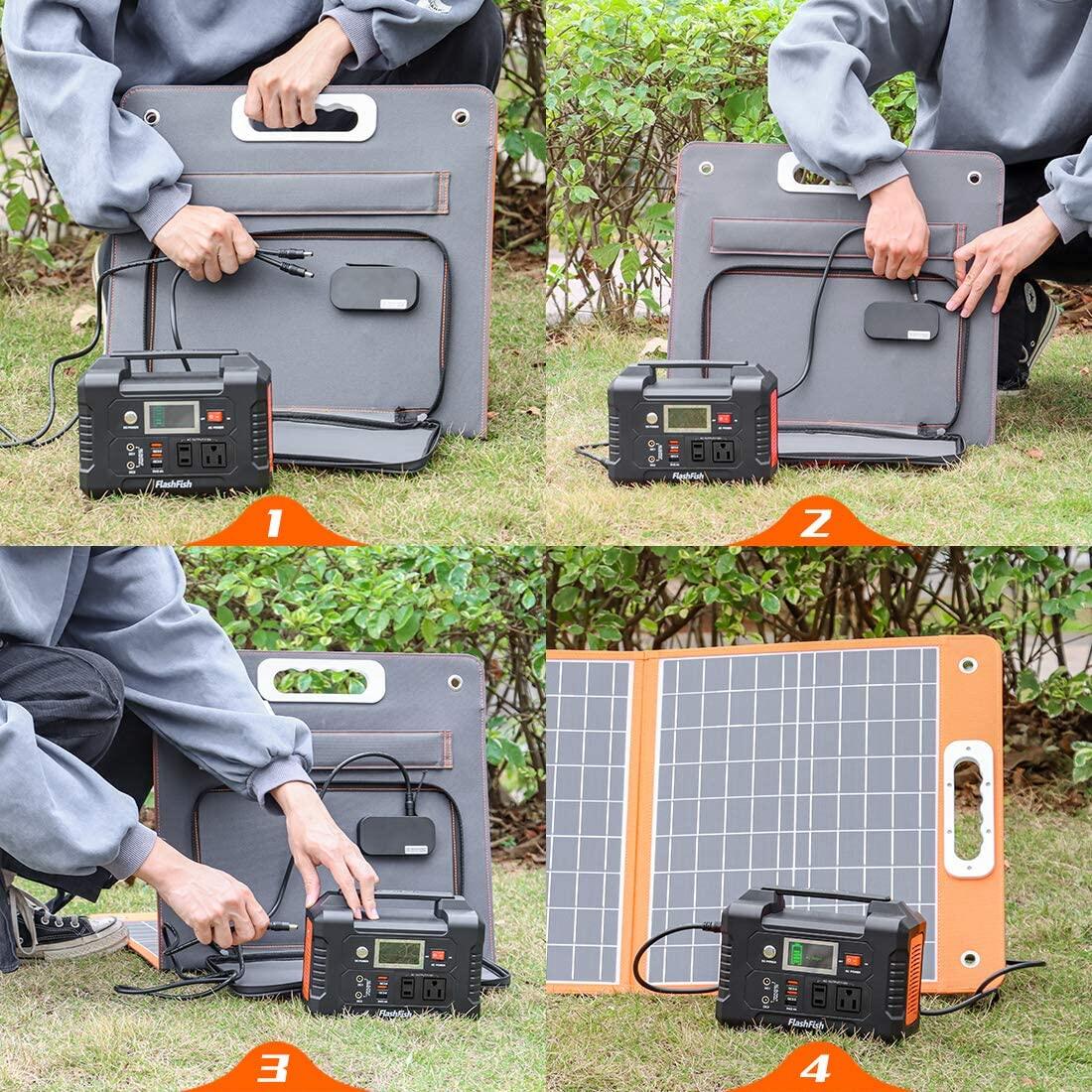 3 ways to charge
Easy to Set up
FlashFish E200 power station can be charged by the 15-24 volt solar panel (not included), AC wall adapter and car charger efficiently. No memory effect, no worry about battery capacity reduction.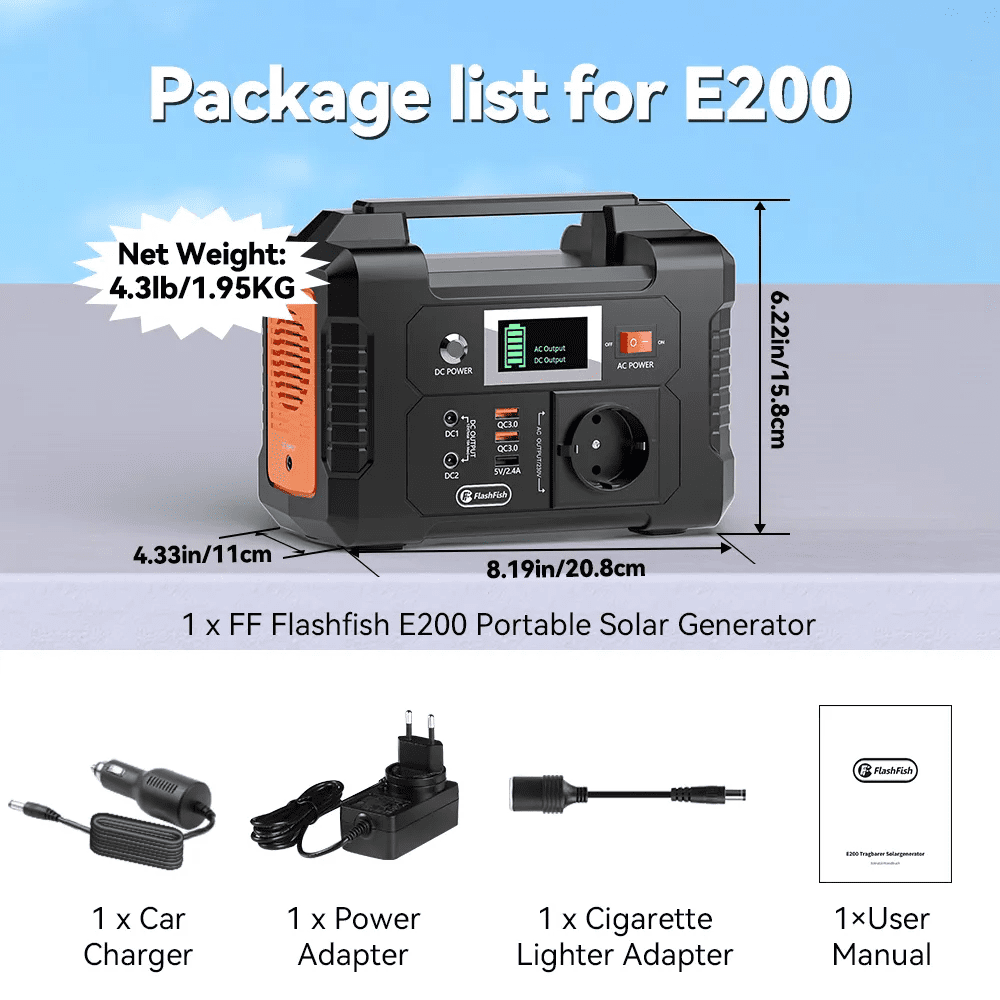 Included in the box
1× Portable Power Station
1× Car Charger
1× Power Adapter
1× Cigarette Lighter Adapter
1× User Manual
What devices can Flashfish E200 power?

Please note that the AC output port can charge devices less than 200W, DC output can charge devices total less than 168W; Once exceeding, this portable power generator will be in protection mode. We need to charge it by wall charger to reset it.
How to calculate the working time for my E200?

AC output working time=151Wh * 0.9/the power of your device.
DC and USB output working time=151Wh * 0.95/the power of your device.
For example, assume your power of device is 20W, working time will be 151Wh * 0.9 /20w=6.79 hrs ( rough calculated ).
AC or DC output, which way is the best to power my CPAP machine?

Flashfish E200 can power your CPAP by two ways: 230V AC plug and 12V DC plug. Strongly recommend that CPAP users use DC to DC converter to work with this unit and turn off or remove the heater / humidifier, it should last longer. To buy the DC converter, please consult with your CPAP supplier or simply find us for a guide.
QuestionWhat kind of fast charging does RIVER 2 support?
Can I take E200 on a flight?
What is the waterproof rating?

This product has no reviews yet.